Bespoke Products
Ergo delivers tailored intelligence and advisory services to overcome multifaceted challenges and capture emerging opportunities across the business spectrum.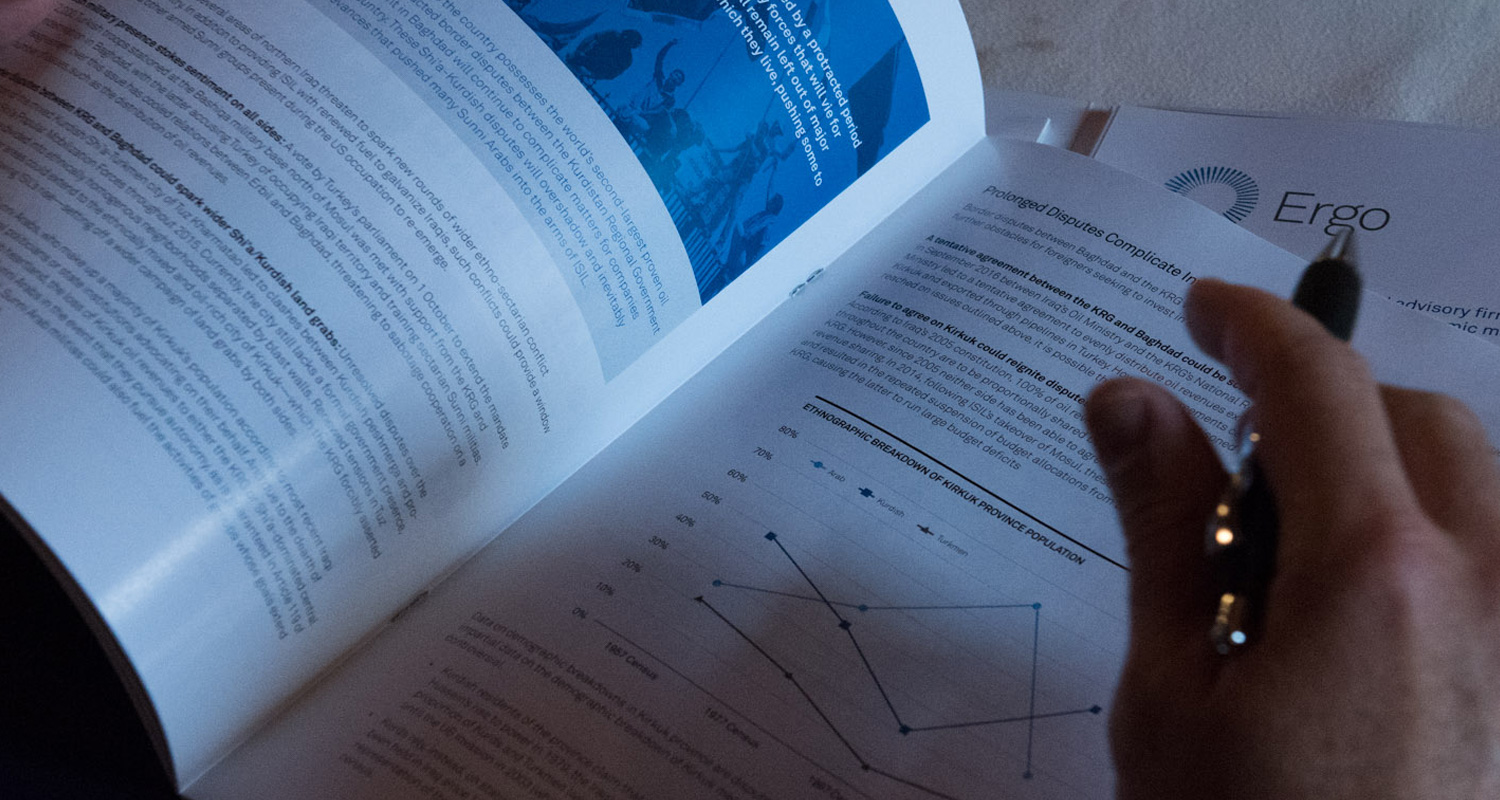 From probing deep into the histories of companies and individuals, to assessing competitors' strategies, to anticipating political and economic shifts, Ergo's integrated solutions enable our clients to see around corners.
Conduct Due Diligence
We gather information from local sources who know the subject company or individual inside and out to create a detailed mosaic portrait—the ultimate behind-the-curtain view.
M&A + asset due diligence
Management assessments
Local partner selection
FCPA compliance + investigations
Assess Markets + Competitors
Ergo provides frontline insights on the competitive landscape and local operating environment, key competitors' efforts, government involvement, and behind-the-scenes activities.
Market segmentation + demographics
Industry + competitor intelligence
Market entry + exit strategies
Government tenders + sales competitions
Engage Stakeholders
We enable clients to navigate the dynamics and intricacies of the decision-making ecosystem and to proactively engage the right decision makers with the right message at the right time.
Stakeholder landscaping + ranking
Engagement + messaging strategies
Media collection + influence mapping
Influence channels + relationships
Mitigate Risks
Ergo clients know exactly which forces and dynamics will—and will not—shape the operating environment, and how to mitigate those risks before they manifest.
Geopolitical, economic + societal shifts
Compliance and corruption intelligence
Regulatory change forecasting
Elections and shifting power dynamics
Scenario mapping and wildcards
Support Operations
We enable our clients to confidently assess ongoing operations and plan for the future by delivering assessments of the internal and external dynamics that shape the business landscape.
Supply chain risks + optimization
Cyber + IP protection
Risk forecasting + futures mapping
OverWatch + compliance monitoring